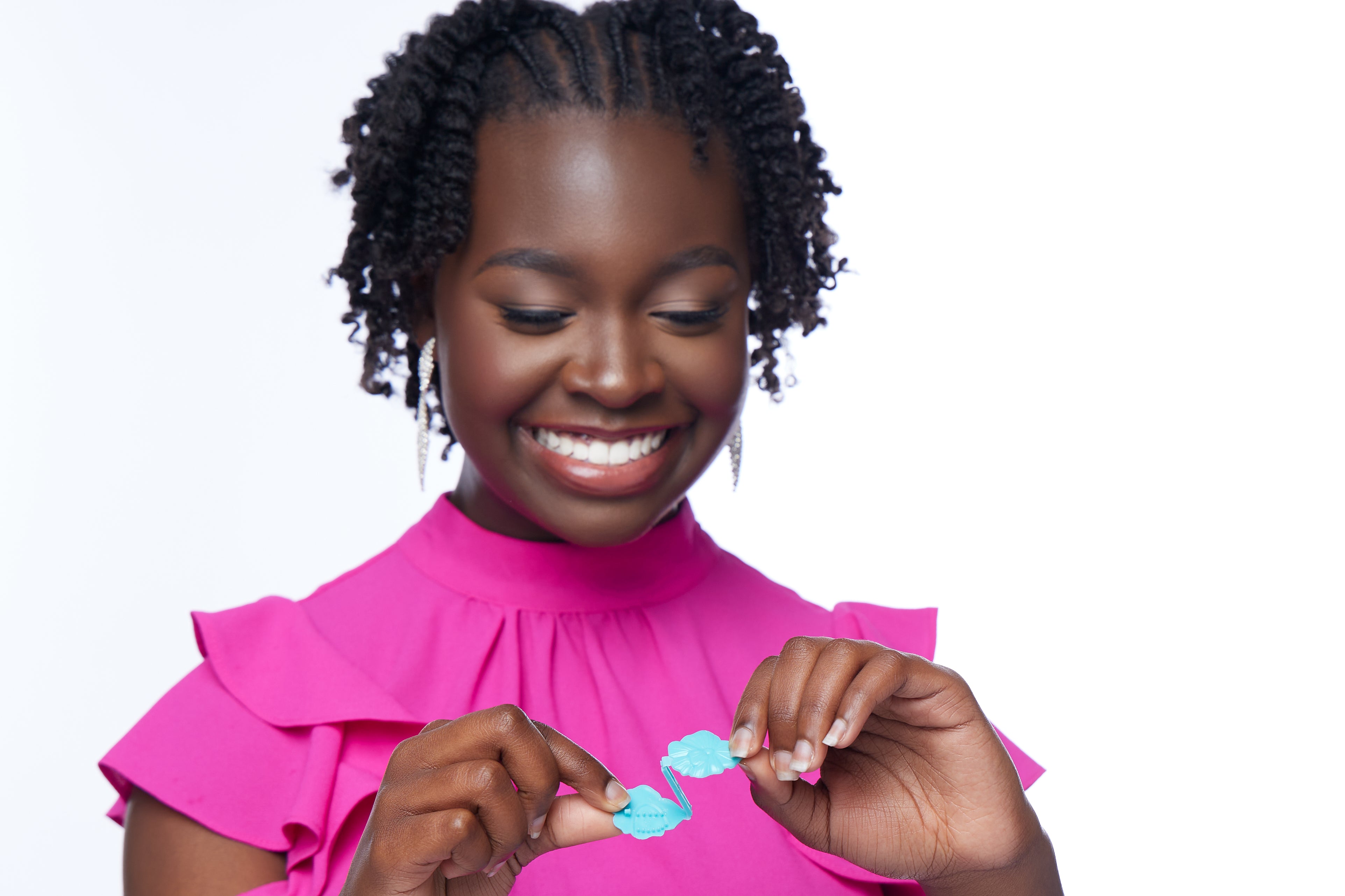 Shop our biggest sale of the year!
50% off
HOLIDAY SALE
No code needed. Discount already applied.

Hair Accessories THAT STAY PUT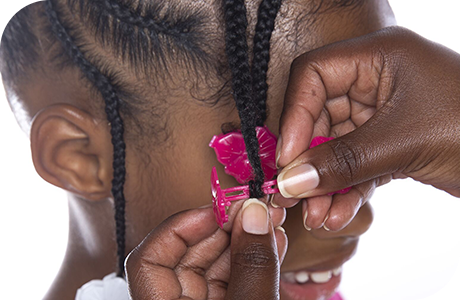 These Bows Never Fall Out!
Hold Styles For Days With
GaBBY Bows
GaBBY Bows are the ONLY bows that stay in all day, all night, & all week through rough play and are GUARANTEED to stay in place until you take them out. The Double-Face Double-Snap Barrette is engineered to prevent hair slippage.
Inspiring young girls everywhere
""Gabby Invents the Perfect Hair Bow" Children's Book was created to inspire young children every where to dream BIG! Discover the amazing story of kid CEO and inventor of GaBBY Bows, Gabby Goodwin. This colorful and fun hardcover book shares how the idea started when Gabby was just five years old.
PARENTS Everywhere

Love The HASSLE They Save


OUR ANTI-SLIP BARRETTES

GaBBY Bows are Guaranteed
Say farewell to lost barrettes, unraveled styles, boring designs, and wasted time and money. We stand by stay-put styles. If one of our style-saving bows happen to slip out the hair and we'll replace that one with two.

Sensory & Activity Friendly
We've meticulously engineered bows for safety and reliability, so you never sacrifice style during school, sports, or play.
SEE WHAT THEY'RE SAYING
See what Gabby Bows Parents have to say about our anti-slip barrettes and 4-step hair care routine for their little ones.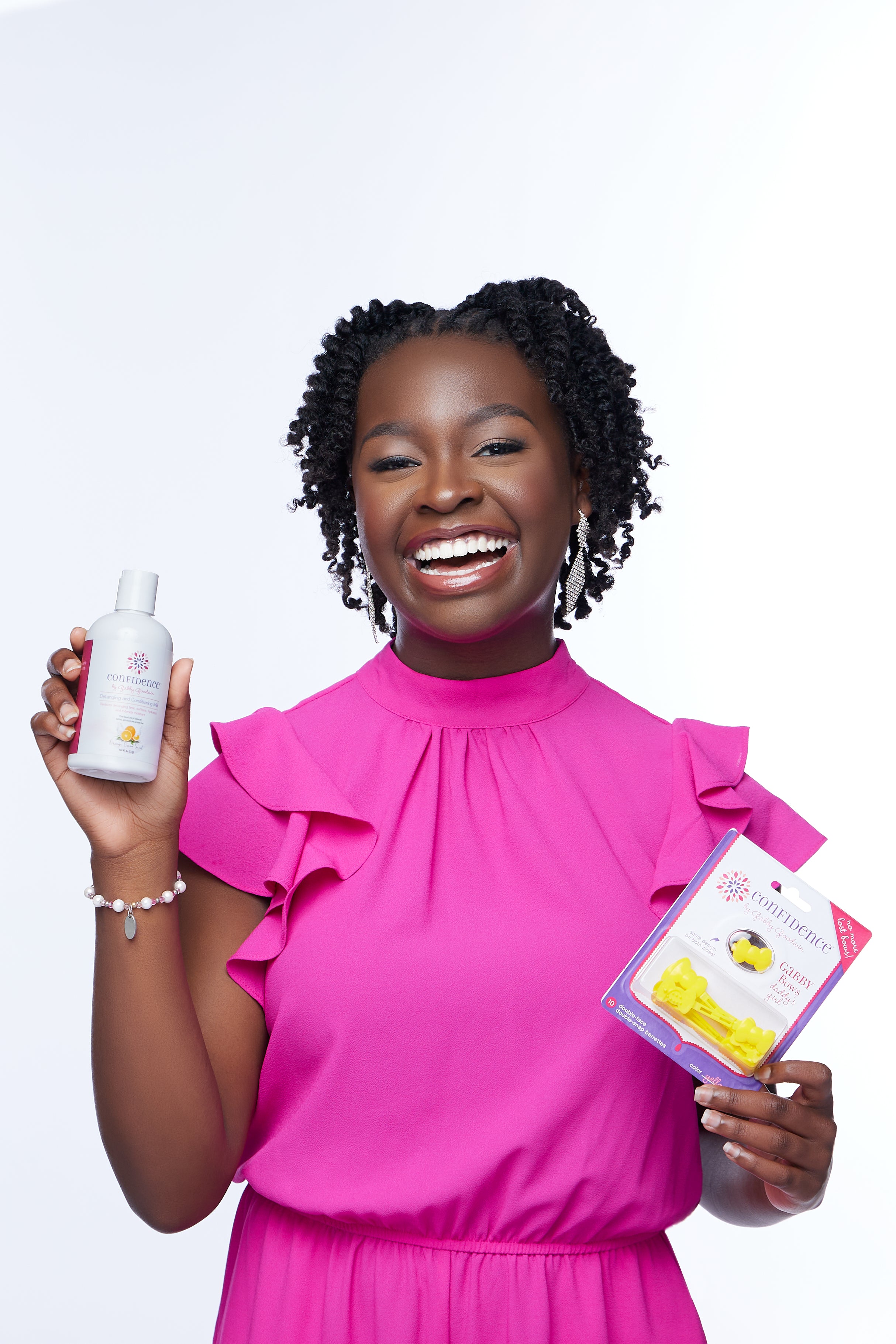 Meet Our CEO:
Gabby Goodwin
Meet our 16-year old CEO, GaBBY, and her mom, Rozalynn, our Founder.
Nobody likes losing things they love. When then 7-year-old GaBBY and her mom Rozalynn realized that GaBBY's favorite barrettes were disappearing faster than they could be replaced, they invented the first and patented Double-Face Double Snap Barrette.
In 7 years, their family-owned company grew beyond measure into a global brand, Confidence by Gabby Goodwin.
Now they offer GaBBY Bows, a full line of plant-based wash-and-style products, lifestyle goods, business mentorship programs, and own and operate a retail store and girls' salon.
Their commitment remains the same: boost confidence, build community, and revolutionize beauty for growing girls and the moms who love them best.